A crater is perhaps the perfect piece of landscape for EXO ONE to leap in and out of. It can be approached at various angles, has lots of room for error, and is suitably sci-fi and outer space-ey. You can build up a ton of speed if you hit them just right as well.
Below you can see a screenshot of just the crater nodes, which then feeds into the rest of the somewhat vast node network that governs the procedurally generated terrain. This is created using Map Magic by Denis Pahunov @akaWraith which you can grab on the asset store here. Essentially the entire terrain is assembled in this graph fashion. Of course, with EXO ONE I bent reality a bit so that almost everything can be jumped into and out of. Anyway, here's the nodes + the end result crater: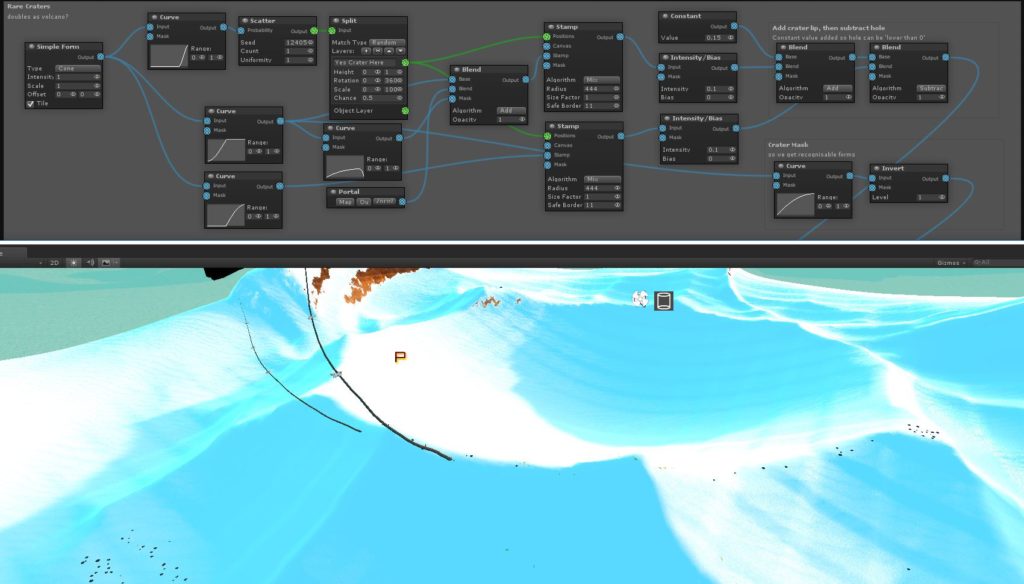 Sign up to the EXO ONE newsletter here to be notified of related news, trailers and release dates.