Unknown Orbit
Float, jump and fly around a surreal, 3D planetary system as a comet.
Use the planet's hills and valleys to launch yourself into deep space and hurtle through sparkling firefly clouds to reach the orbiting moons and beyond.
Space out and enter a state of flow with an entrancing vibe and soundtrack by Rhys Lindsay. Perfect the smoothest landings and highest jumps, and glide across a strange orbital landscape.
Two nearby stars are melting away your comet's icy core, so you must absorb snow balls that are scattered around the environment to prolong your life.
String together moves to gain an ever increasing and limitless point combo, then compete with your friends on the GameCenter Leaderboard.
Unknown Orbit is scheduled for release on the App Store on the 4th of December for 99c.

Like the Unknown Orbit Facebook page to stay up to date or discuss the game!
Screenshots: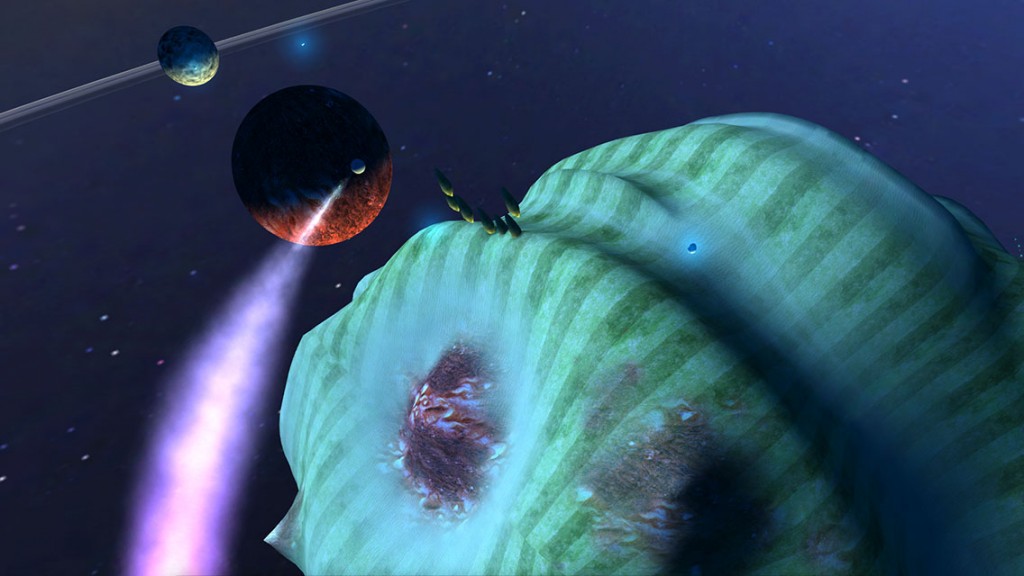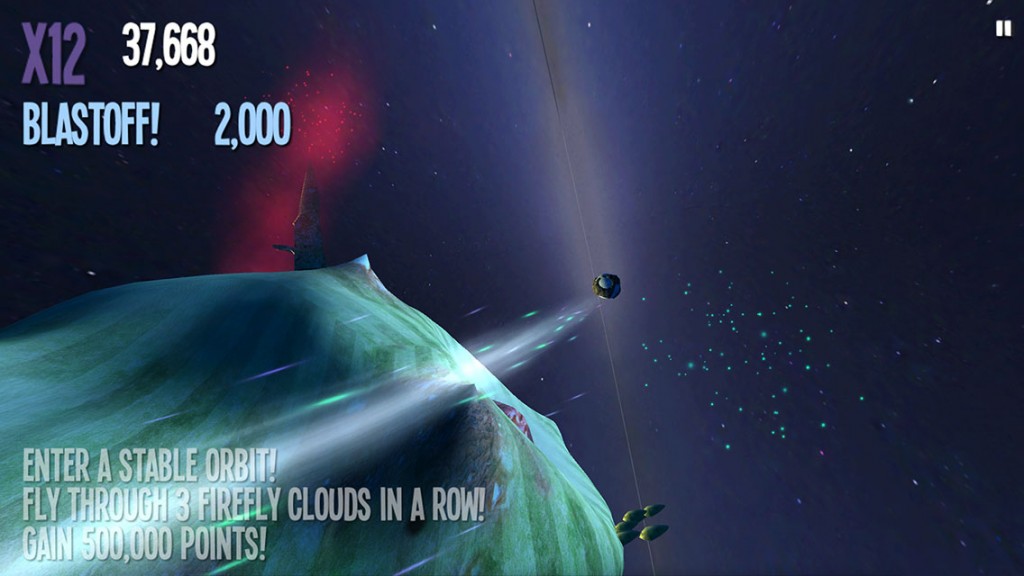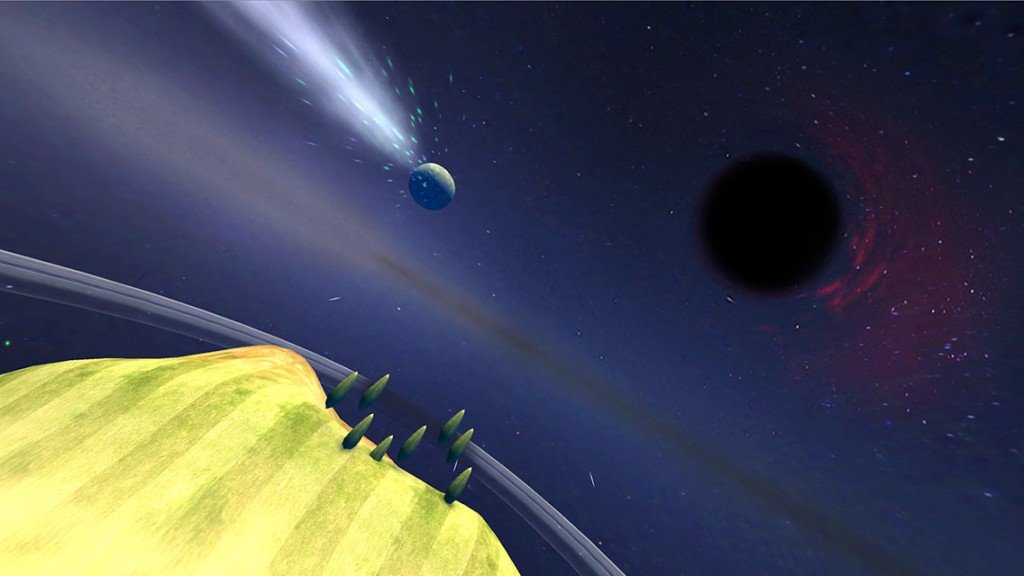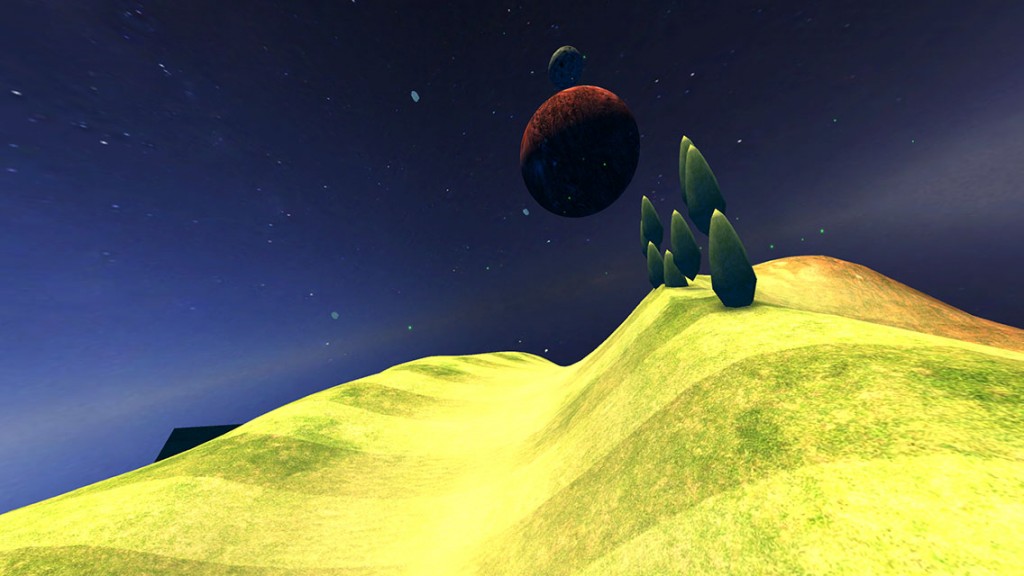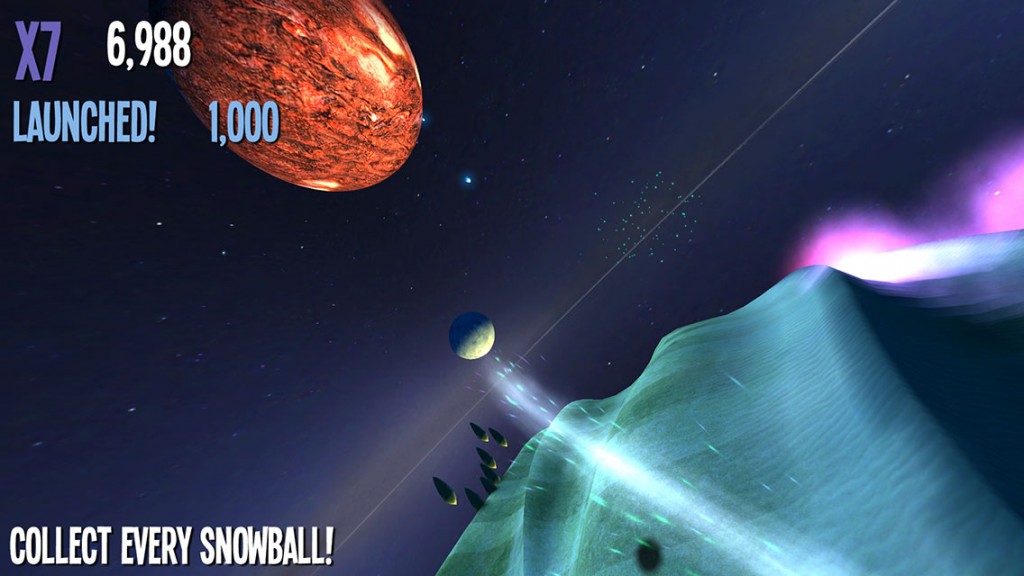 Exbleative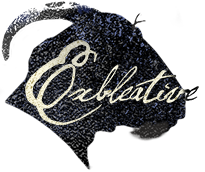 Exbleative is Jay Weston's games development company. Unknown Orbit is his first solo creation. Jay previously worked at AAA PC racing game developer Ratbag in Australia, then went on to found Hyperfocal Design (HDRI and Sky texture collections) before forming Binary Space with Saxon Druce, where they developed Class 3 Outbreak and Zombie Outbreak Simulator.
[retweet] [stumble] [facebook]